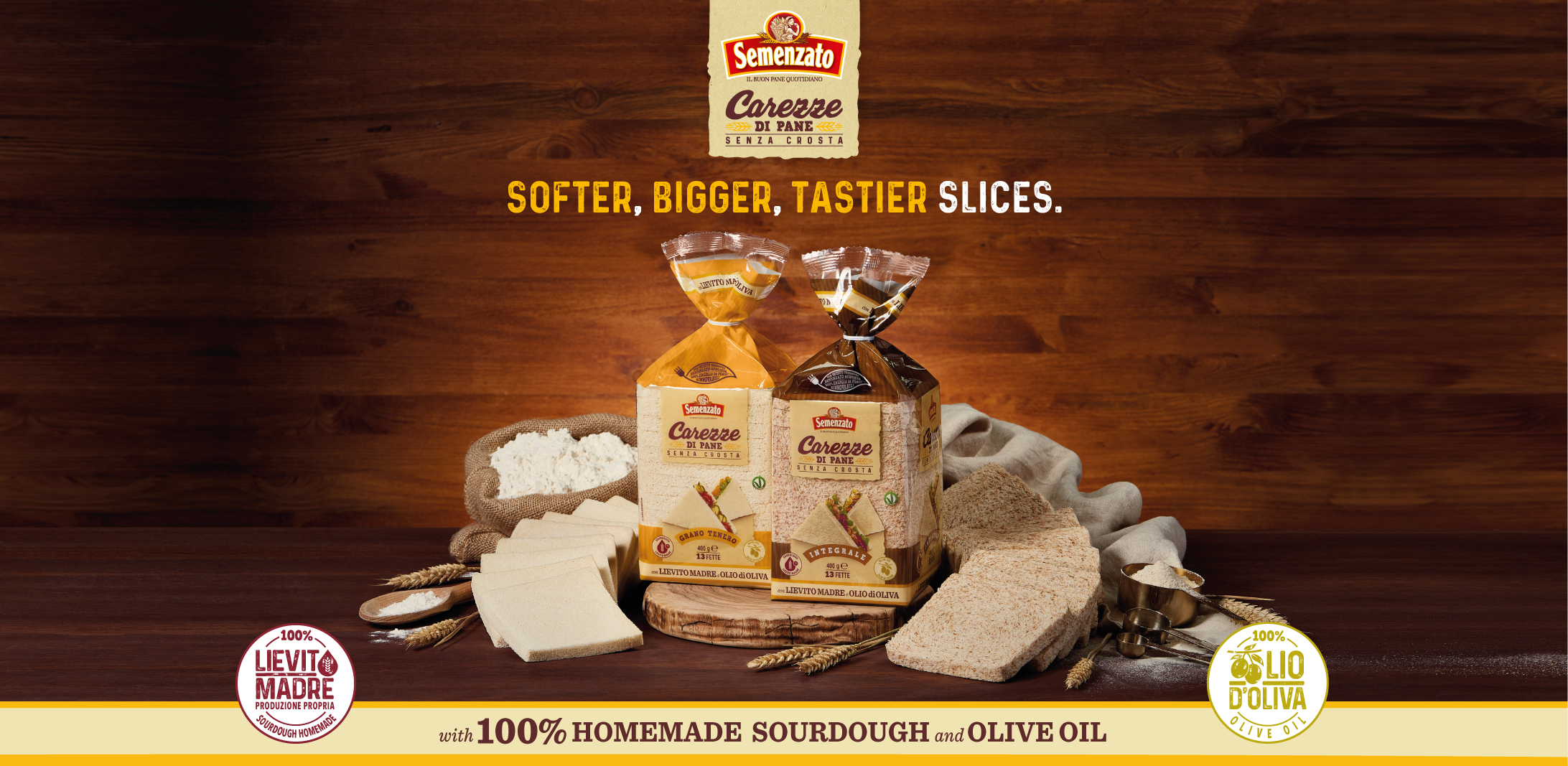 CAREZZE DI PANE – a new member in the Semenzato family
Softer, bigger, tastier slices
Good, soft and light – just like homemade bread. Carezze di Pane is the new packaged sliced bread without crusts and with a unique flavour.
Made with sourdough, olive oil and simple ingredients, it is the ideal base for creating many yummy recipes that both adults and children will love.
Available in two variants, Soft Wheat and Whole Wheat, Carezze di Pane is packaged in an elegant, fully recyclable heat-sealed flow pack with a drawstring closure, so it can preserve its freshness and natural fragrance provided by the sourdough starter both on shelf and once opened.
Carezze di Pane has the VeganOK certification, which certifies that the product and the packaging do not contain any animal-derived components.
3 interesting facts about Carezze di Pane
1. Carezze di Pane is free of artificial additives and is lighter and easier to digest thanks to the use of sourdough starter, which also makes the product extra soft.
2. 2.Carezze di Pane is made with olive oil, an ingredient that has a lot of health benefits, and it is VeganOK certified.
3. Carezze di pane is produced by Ro.Mar in its brand-new plant in Martellago (VE) that is powered by 100% renewable energy and dedicated to the production of Tramezzini bread following the original Venetian recipe.